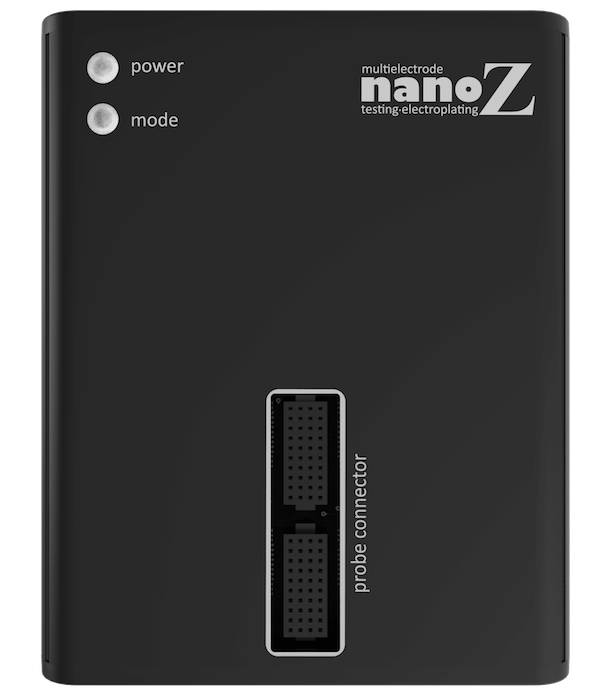 nanoZ
Automatic impedance testing and electroplating.
Verify the integrity and improve the recording properties of your neural probes. Testing 64 channels takes just 30 seconds.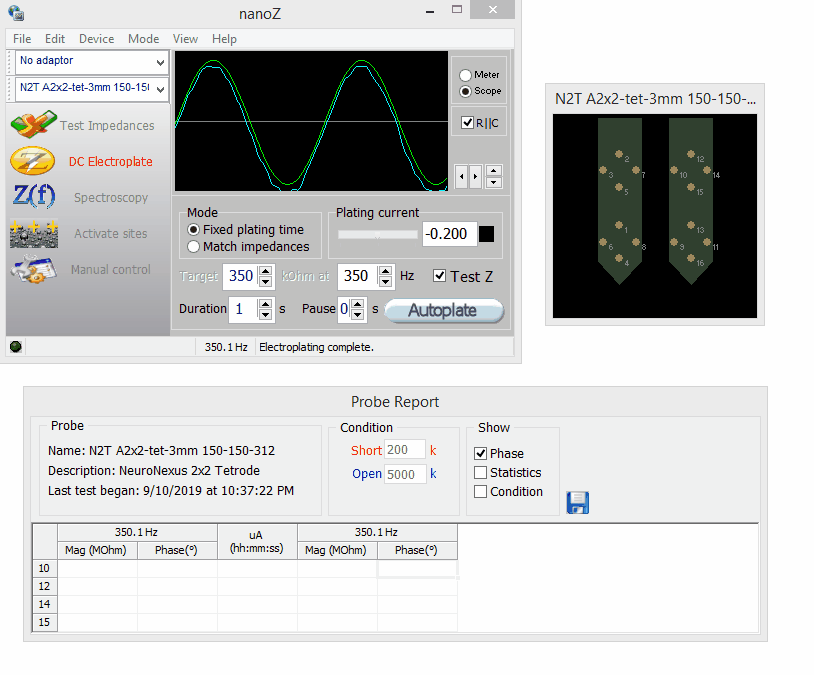 Flexible and easy to use.
The nanoZ tests the impedance and quality of any electrode, including high impedance single unit electrodes, tetrodes and silicon electrode arrays with up to 64 channels.

Simply plug the nanoZ into the computer, install the software suite, and you're ready to go.

Make your own custom testing or electroplating platform with the included Matlab SDK for Windows or Mac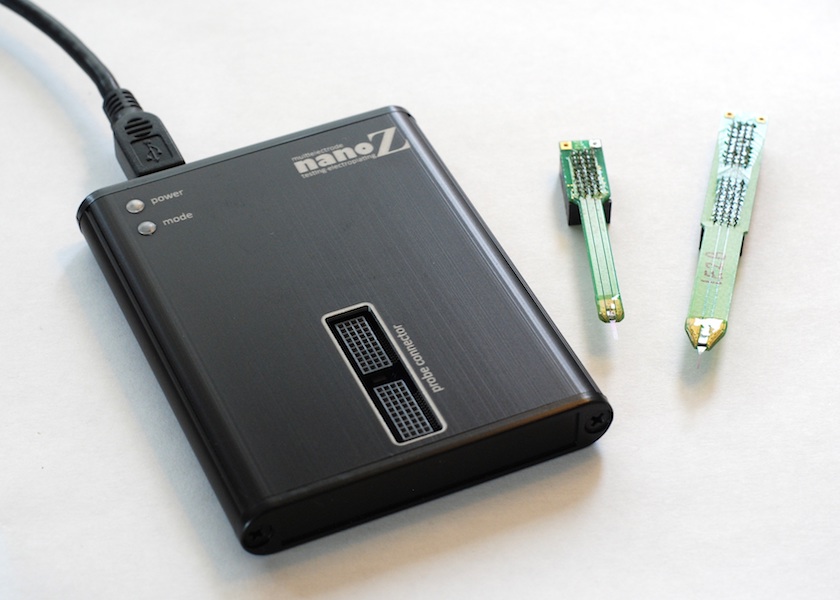 Compatible with any electrode array.
The nanoZ uses Samtec connectors that are pin-compatible with all 32- and 64-channel acute silicon probes from Cambridge NeuroTech, NeuroNexus, and Atlas Neuroengineering. A DIP16 adaptor is included for use with 16 channel probes, and we have a variety of electrode adaptors available for probes with Omnetics and Molex connectors.
nanoZ device

USB 2.0 cable

NZA-DIP16 adaptor

NZ-CAL test adaptor

3-pin to alligator clip cable

Installation CD