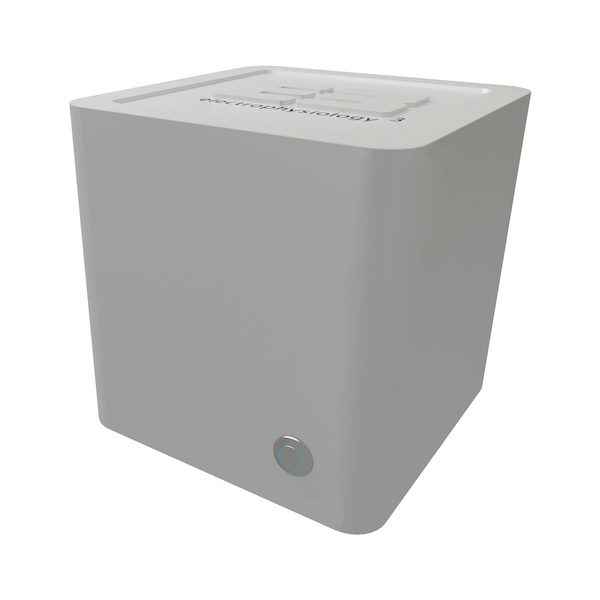 eCube Server
Your entire lab in a cube.
A fully integrated electrophysiology system that simultaneously hosts up to 10 independent experiments with thousands of channels.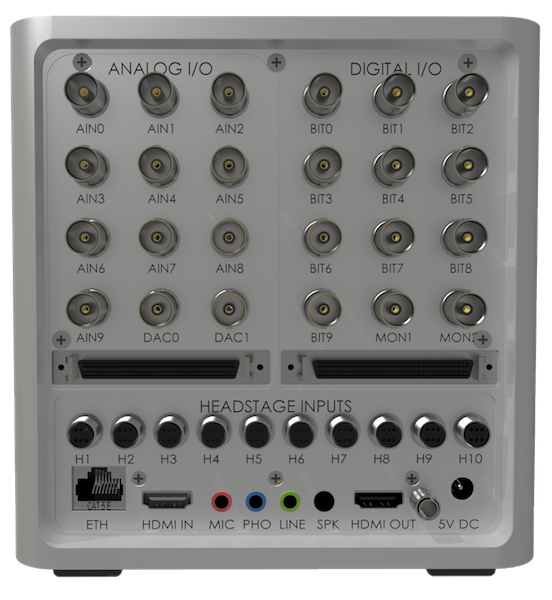 Highly integrated data acquisition.
Manage up to 10 separate experiments, with multiple researchers independently controlling start and stop times.

Designed to be paired with the smallest, lightest, and most modular headstages in the world.

ServerNode software enables you to save physiological data on a central server, while easily monitoring and controlling from your own laptop.
eCube Server electrophysiology system

Power supply

Quickstart guide

Lifetime supported ServerNode recording software